There will be food, drinks, chance auctions, vendors, tea cup raffles, 50/50, candy bar, and more! You can buy tickets at the door on the day of the event if you'd like.
Raffle tickets are $2 each. 50/50 tickets are $5 each. Candy bar tickets are $5 each. You can pay for these in person at the event.
Somers Community Center | Yorktown Heights, NY
Sunday, April 22nd | 12 pm to 3 pm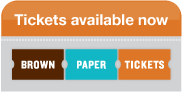 This is a public event - bring your friends and family (all ages are welcome)! 100% of all proceeds go directly to our animals. 
SILVER SPONSORS
Yorktown/Mahopac Real Estate at Houlihan Lawrence | Natural Awakenings Westchester/Putnam NY
GOLD SPONSOR
100.7 WHUD FM | Stop and Shop in Mount Kisco, NY
TABLE SPONSORS
Temple Beth Am in Yorktown Heights, NY
Avon with Suzanna Fasulo
VENDORS
LulaRoe | Pet Wants Northern Westchester | Style Dots  | Chloe + Isabel  | 100.7 WHUD FM | Patricia's Presents | Salon Azfar | The Cat's Meow
PROGRAM
Words from Director of Marketing & Operations, Daniela at 1pm
Pet food nutrition from Karen at Pet Wants Northern Westchester at 1:15pm
Words from Co-Founder, Jody at 1:30pm
Animal rescue insight from Placement Director, James at 1:45pm
Raffle, auction, 50/50 winners close at 2pm and are announced shortly after
RAFFLE AND AUCTION DONATIONS
Jolene Matthews Fitness
Lala's Pet Portraits
Beer Paws
South Wilton Vet
Chloe+Isabel jewelry
Cava
Equipoise Pilates and Wellness
Rita's of Yorktown
Barkbox
The Speech Studio
Canine Kindergarten Yorktown
Lion King on Broadway
Blush, Brush and Blowdry
Sarah Weidner Pet Portraits
A Piece of Sandwich
Pet Wants Northern Westchester
Pet Valu in Bedford Hills, NY
Solaris Sports Club in Yorktown, NY
as well as donations from the members of the LGAR team
FOOD AND DRINK DONATIONS
Basilico in Mount Kisco, NY
Blue Dolphin Restaurant in Katonah, NY
Edible Arrangements
Mount Kisco Bagel in Mount Kisco, NY
Peppino's Pizza in Baldwin Place, NY
ShopRite of Bedford Hills, NY
ShopRite of Croton-On-Hudson, NY
Tigers' Den Sports Bar and Grill in Ridgefield, CT
ACME Markets in Mahopac, NY
The Bedford Diner in Bedford Hills, NY
Dante's Trattoria in Mahopac, NY
Crossroads Deli in Mahopac, NY
Grand Central Market in Baldwin Place, NY
---
We're excited to be invited back to the 5th Annual Ridgefield Gone Country event on Saturday, May 5th and Sunday, May 6th!
The event is held at Lounsbury House (316 Main St, Ridgefield, CT) and runs from 11 am to 5 pm both days.
The weekend will be filled with delicious sights and smells: food, live entertainment, family fun and much more. We hope to see you there!
(If you'd like to hang out with us and help us at our table, please let us know. The more the merrier!)
---
Hosted by Catherine Violet Hubbard Animal Sanctuary, this annual pet adoption & free family festival features over 16 Tri State rescues, local artists, pet portraits, vendors, crafts, food trucks, live entertainment, games, Catherine's Cups of Kindness, butterfly photo booths, and more.
Fairfield Hills Campus |  Newtown, CT
Saturday, June 9th | 12 pm - 4 pm
Stop by our table and inquire about adopting, fostering, volunteering and more. We'd love to meet you and tell you about the work we do!
(If you'd like to hang out with us and help us at our table, please let us know. The more the merrier!)
---
We're excited to participate in the Northeast Region Best Friends Super Adoption Event this year!
"Organized by Best Friends, a Super Adoption is a big event — a coming together of dozens of shelters and rescue groups in a fun, festival-like atmosphere to find homes for hundreds of animals during a single weekend. The participating shelters and rescue groups are partners of Best Friends through our No More Homeless Pets Network. Held twice a year, during the spring and winter, Best Friends Super Adoptions are a great way to meet hundreds of adoptable animals in one place."
Please note: Each participating rescue group or shelter at the event has its own adoption application, interview process and adoption fee structure. Adoption fees help cover costs such as spay/neuter, vaccinations and other medical needs. Additionally, some groups require home checks as part of the application process. Potential adopters should come prepared with a valid form of identification and payment. If you're a renter, it's a good idea to have a letter from your landlord stating that you are allowed to have a pet.
(If you'd like to hang out with us and help us at our table, please let us know. The more the merrier!)